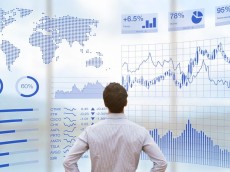 First IA|BE Annual Actuarial Afternoon:
12 December 2023 (12h00 - 20h00)
'The future belongs to those who prepare for it today' by Malcolm X
We would like to welcome you to the first IA|BE Annual Actuarial Afternoon and this with a well-filled programme.
Happy to welcome you with a light buffet lunch.
Apart from the social part, we have the pleasure of offering a nice substantive programme.
Fabian de Bilderling, Chairman of IA|BE, will welcome you and preside over the day.
First of all, two winners of the IA|BE Prize 2023 will present their thesis.
Three experienced speakers will each address a topic that will concern every actuary in one way or another.
The substantive part of the programme will conclude with a debate.
The panellists each have different backgrounds, which is sure to lead to fascinating discussions.
To conclude a well-filled afternoon, we invite everyone to discuss further over a walking dinner.
Consequently, we hope to welcome you on 12 December 2023!
If you have any questions, please do not hesitate to contact us.
Some practical aspects:
Location:
Radisson Collection Hotel - Rue du Fossé-aux-loups 47 - 1000 Brussels

Accessibility: