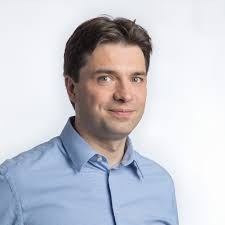 First event organised by the new taskforce: Actuaries Without Age ( 21/12/2022 - 17h00 till 20h30).
The members of the new taskforce 'Actuaries without Age' (AWA) kindly invite you to this inaugural event.
After the welcome by Fabian de Bilderling, Chair of IA|BE, Karel Goossens, the Chair of the new taskforce, will give a brief overview of the set-up of the new task force.
Then we can listen to an interesting presentation that will be given by Michaël Van Droogenbroeck, journalist at Het Journaal op één since 2005.
'Investing in the third half of your life'
In football, the third half, the post-match discussion between pot and pint, is often the best half. According to some, the same is true of life. From your sixtieth birthday, you can gradually start to slow down and enjoy yourself a bit more, with the prospect of retirement. And that brings with it specific financial questions.'
During the talk, the following topics will be addressed:
- A clearly structured lecture that makes money matters discussable at an advanced age, including between generations.
- Also a small guide through the complex Belgian regulations on pensions.
- Covering all aspects of ageing, from spending the winter in warmer climes to the sense and nonsense of funeral insurance.
After this presentation, you can have a nice chat over a cocktail offered by IA|BE.
Location: Auditorium AG Insurance, Nieuwbrug 17 - 1000 Brussels
Language of the presentation of Michaël Van Droogenbroeck: Dutch
Participation : free.
We hope to welcome you on 21 December 2022!
Kind regards,
The members of the taskforce AWA.
Schedule of Inaugural meeting of the taskforce Actuaries Without Age